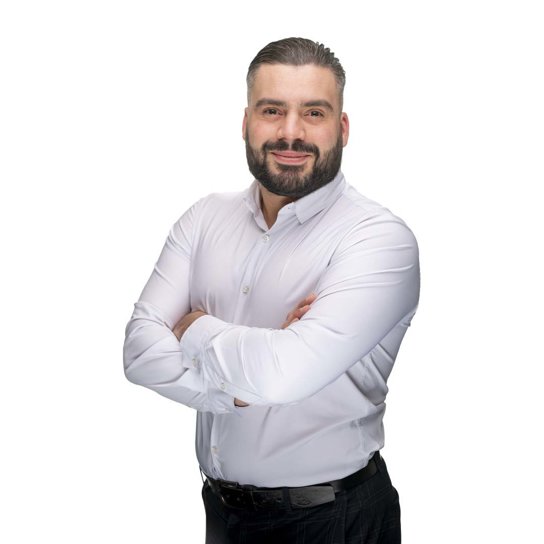 Specialization
Specialized in Construction & Civil Engineering, Industrial Automation and Real Estate
Met een succesvolle afronding van mijn commerciële opleiding begon ik mijn carrière als accountmanager, waar mijn passie voor sales en acquisitie tot bloei kwam. Gedurende deze periode ontwikkelde ik een diepgaande waardering voor het verkoopproces en het binnenhalen van nieuwe kansen. Echter, tijdens mijn eerste werkervaring bij een Amerikaans bedrijf, besefte ik dat het menselijke aspect voor mij essentieel was en miste ik dit in mijn werk.
Dit inzicht leidde tot een keerpunt in mijn loopbaan, waarbij ik besloot om over te stappen naar de wereld van arbeidsbemiddeling. Deze beslissing bleek de ideale synergie te bieden tussen mijn liefde voor sales, mijn commerciële vaardigheden en mijn verlangen naar sociaal contact. In mijn rol als arbeidsbemiddelaar kan ik de perfecte balans vinden tussen het aangaan van zakelijke uitdagingen en het creëren van waardevolle menselijke connecties.
Met een achtergrond in zowel sales als arbeidsbemiddeling ben ik vastberaden om mijn expertise te blijven combineren om op unieke wijze waarde toe te voegen aan zowel mijn professionele netwerk als aan de organisaties en individuen waarmee ik werk. Mijn streven is om de brug te slaan tussen commerciële doelen en het menselijk welzijn, en zo een impactvolle bijdrage te leveren aan de professionele wereld waarin ik actief ben.
Send George a message
Discover how my specialist areas and services make your ambitions achievable: send your message via the contact form below. I like to hear from you.
Vacancies
See my vacancies.